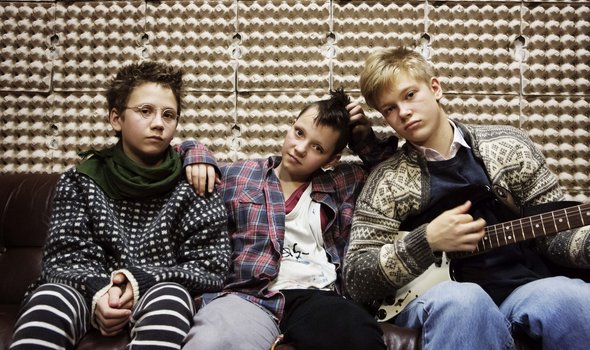 Music creates this nostalgia that holds so strong that no matter what you will always love it. Much like Inside Llewyn Davis heralded folk music, Lukas Moodysson's We Are the Best! heralds punk music more than any film around. It's punk.
Even more punk than Julien Temple's The Filth and The Fury, the great documentary about the Sex Pistols and England in the late 1970s. Presented are a few young individuals who think alike and don't waver for a second to present their own opinions. They're unique - just like the rest of us - and just so you know, just because disco came around, doesn't mean punk's dead.
We Are the Best!
is focused on three 13 year old girls as they form a punk band. The film has all the highs and lows of adolescence intertwined into the quest of being the best punk band ever; teenage angst, first love, friendship, crushes, family, identity and the disastrous consequences of drinking too much too young!
Klara (Mira Grosin) and Bobo (Mira Barkhammer) are two androgynous looking girls who don't fit in with others at their school, and are bullied for looking different. They love punk and live by the values of anti-establishment mentality and reject mainstream society and commercial disco music. One day at their after school club in order to get heavy metal band Iron Fist to stop playing their offensively loud music Bobo and Klara decide to fight music with music and start a band of their own. They don't have any instruments or indeed know how to play any, but that doesn't stop them, and I'm pretty sure there are some famous bands out there that started similarly. Outspoken and mouthy Klara nominates herself as lead singer and bassist, forcing Bobo onto the drums. Their song 'Hate the Sport' is about their dislike for PE and their 'fascist' teacher. Whilst they can master the lyrics their musical ability does not improve. Bobo sees an opportunity in recruiting Hedvig (Liv LeMoyne), a classical guitar player who is also a social outcast due to being a strict Christian. In a quest to convert her from Christianity to punk they cut off her long blonde hair to fit in with Bobo's crop and Klara's Mohawk.
We Are the Best! is certainly one of the most honest, heart-warming and endearing films about female friendship I've seen. It is adapted from his wife, Coco Moodysson's graphic novel, Never Goodnight. The story is a fictionalised account of her own teenage years as a punk rocker. The acting was amazing in the film and all girls gave a great performance, from Liv LeMoyne's wonderful folk playing and singing, to the comedic timings and playful nature of Grosin and Barkhammer, also special mention to the highly amusing, clarinet playing father of Klara played by David Dencik.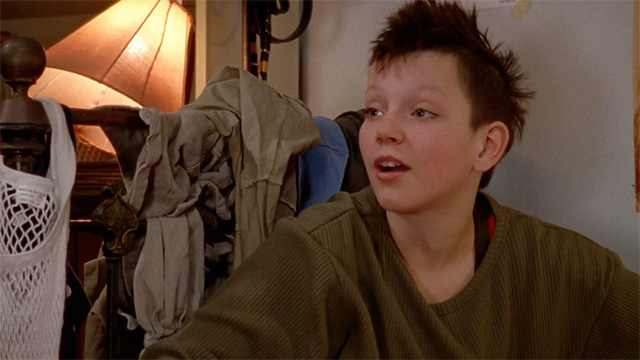 Moodysson concentrates on the exuberance of youth, celebrating the highs of friendships and the chaotic lows of arguments, boyfriends, parents, jealousies, growing up and everything else! Everything is treated with a lack of cynicism, everyone is treated with a sense of perspective and affection. Of course, it helps that you've got three genuine and utterly infectious teenage girls to make you laugh constantly. Hedvig, Klara and Bobo display in their own individual way their sensitivities and uncertainties with life.
It's not just heart-warming though, it's also terrifically funny. The children are innocent, yet also know more about the world than most adults. They're funnily written characters, with a great outlook on life. There's something lovely about seeing these children loving the punk life. A life that has a bad reputation. They bring something beautiful and intelligent about it.
It's a harcore film that's cute, sad, very funny, very Swedish and human from the core on out. The script is great, the dialogue should be a blueprint on how Swedish realism should be, Moodysson still claims the throne as the best living Swedish director, and this film will live on forever. I really hope this gets syndicat
ed throughout the world, because that's what it deserves. Punk is back, baby!
"Brezhnev, Reagan. F*** off!"